Recent Posts
1
2
« Last post by NT on Today at 06:24:02 AM »
oh don't be surprised.

the reason you aren't getting paid is because you got your priority all wrong. you sit around all day complaining about stupid golly which is beyond your control. hating other people's success. holding grudges to a past which you never experienced. and spewing verbal diarrhea that doesn't improve your life in anyway.you have become shrew like those white racialist and see everything through the racial lenses.

me? got no time to worry about my perfect writing. you see. i am up early in the morning ready for another 12-14 hour shift doing what i love and getting paid. 6 days a week. aint nobody got time for pretentious bs. NOOO TYMEEEEE!!
3
« Last post by 大越 on Today at 06:09:34 AM »
China also has more middle class and rich people than all of Southeast Asia combined.

Why are you so jealous of other's remarkable progress?
4
« Last post by Qu Đơn on Today at 04:15:33 AM »
I am surprised someone with your writing ability even has a job.
lol dont get mad at the sex tourist. this is economic and it takes two to tangles (supply and demand)

i respect prostitutes more than liberal art teachers, HR ladies, and all the affirmative action hired. At least a prostitute offers services that is in demand. The formers rob you of tax money to pay them to do golly that is not wanted/needed . Liberal art teachers azz raped you for tuition making you taking all these worthless azz classes as a requirement. Coz the dipshits majored in dumbshit and needed a job.

5
« Last post by Qu Đơn on Today at 03:58:11 AM »
China has more poor people than all of Southeast Asia and Oceania combined. What makes you think cash is obsolete? At least 500 million Chinese can´t even afford a smart phone.
https://www.nytimes.com/2017/10/31/world/asia/xi-jinping-poverty-china.html
Even as Chinese cities have turned into playgrounds for the nouveau riche and the swelling ranks of the middle class,
nearly 500 million people, or about 40 percent of China's population, live on less than $5.50 per day, according to the World Bank.
6
« Last post by Qu Đơn on Today at 03:53:23 AM »
vietnamese high IQ putting their brain and passion to work.
We are going to have a Vietnamese in the White House soon.
7
« Last post by ngjm95 on Today at 12:12:56 AM »
A new house in Ho Chi Minh City has taken out the big housing award at the World Architecture Festival in the Philippines.
The Binh house, by Vo Trong Nghia Architects, has been judged the best house in the world for 2017.
But while the stacked Jenga-like form of this new house in Ho Chi Minh City gives it a strong sense of solidity and permanence, the house is also about maximising natural light and forging close links with nature, which are often missing in modern cities.
The roof gardens host large trees for shading, which helps reduce the indoor temperature. Vegetables can also be planted. "This vertical farming solution is suitable for high-density housing while also reinforcing the Vietnamese way of life. Using sustainable materials, such as natural stone, wood and exposed concrete, combined with the microclimate, ensures operational and maintenance costs are greatly reduced."
8
« Last post by Atreygutten on Yesterday at 11:40:02 PM »
We should retake South Vietnam from CSVN. Preferable the whole country, but let's start with Saigon, Mekong etc.
9
« Last post by 大越 on Yesterday at 10:40:24 PM »
I use Apple Pay every time I go to 99 Ranch.


10
« Last post by convoy on Yesterday at 10:00:37 PM »
Chance The Rapper and Saturday Night Live make the musical plea, "Come Back, Barack"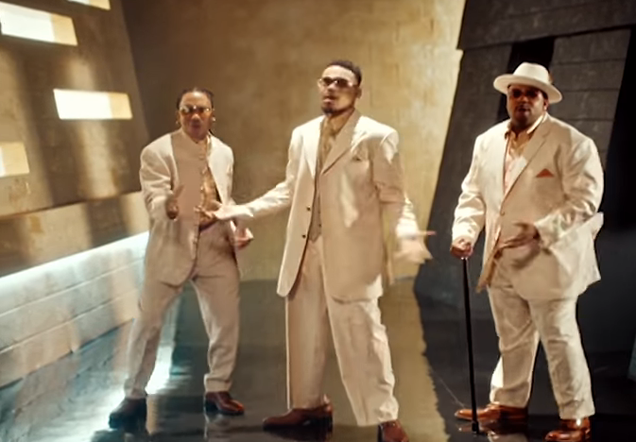 On his well-received hosting stint on last night's Saturday Night Live, Chance The Rapper—while not tapped as the musical guest as well, for some reason—nonetheless teamed up with Kenan Thompson and Chris Redd for a spot-on recreation of a smooth '90s R&B ode to a lost love. "You were so intelligent, you were so…
Source:
Chance The Rapper and Saturday Night Live make the musical plea, "Come Back, Barack"