Recent Posts
2
Japanese-americans were out on concentration camps, and they fought against the Nazis.. ( showed loyalty)


what about other asian americans???

_______________________

i' looked at chinadaily.com, pakistandefense, and other websites...

and i realised these member people live in america, talking about how china should nuke america and other crazy things... LOL..





5
Ex-CIA agent arrested, allegedly helped China find informants who were then killed
An ex-CIA agent has been arrested under suspicions that he helped the Chinese government find CIA informants operating in China, the New York Times' Adam Goldman reports, citing the Justice Department. Many of the identified informants were killed in "a systematic dismantling" of the CIA's network in China that began in 2010.
Show less
Jerry Chun Shing Lee — the former agent who left the CIA in 2007 and was living in Hong Kong — was arrested after a years-long FBI investigation, launched in 2012 after CIA informants started disappearing in China. "Lee was at the center of a mole hunt in which some intelligence officials believed that he had betrayed the United States but others thought that the Chinese government had hacked the CIA's covert communications used to talk to foreign sources of information," per the Times.
How it happened: Lee was arrested at JFK airport. During recent visits to the U.S., the FBI conducted "searches of Lee's room and luggage, and found that Lee was in unauthorized possession of materials relating to the national defense," per a DOJ release announcing the arrest. Specifically, agents found two small books containing handwritten notes that contained classified information, including but not limited to, true names and phone numbers of assets and covert CIA employees, operational notes from asset meetings, operational meeting locations and locations of covert facilities."
He appeared in federal court today in New York, and has been charged with unlawful retention of national defense information
https://www.axios.com/ex-cia-agent-a...ec4b0abfd.html
6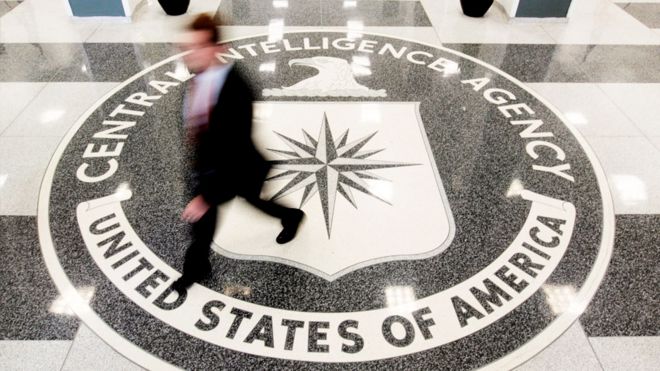 A former CIA officer has been arrested in the US on charges of retaining classified information in a case thought to be linked to the crippling of the agency's spy operation in China.
Jerry Chun Shing Lee, a naturalised US citizen, was held at New York's JFK airport on Monday, the US justice department said.
He worked for the CIA between 1994 and 2007, when he left for Hong Kong.
In 2012 the FBI began investigating the disappearance of CIA agents in China.
In the two years before, some 20 informants had been killed or jailed - one of the most disastrous failures of US intelligence in recent years.
But officials did not know at the time whether to blame a mole or data hack.
China crippled CIA by killing US sources, says New York Times
US media, quoting sources close to the inquiry, say investigators now suspect Mr Lee of helping China.

2010: Information gathered by the US from sources deep inside the Chinese government bureaucracy start to dry up
2011: Informants begin to disappear. It is not clear whether the CIA has been hacked or whether a mole has helped the Chinese to identify agents
2012: FBI begins investigation
May 2014: Five Chinese army officers are charged with stealing trade secrets and internal documents from US companies. Later that same month, China says it has been a main target for US spies
2015: CIA withdraws staff from the US embassy in Beijing, fearing data stolen from government computers could expose its agents
April 2017: Beijing offers hefty cash rewards for information on foreign spies
May 2017: Four former CIA officials tell the New York Times that up to 20 CIA informants were killed or imprisoned by the Chinese between 2010 and 2012
June 2017: Former US diplomatic officer Kevin Mallory is arrested and charged with giving top-secret documents to a Chinese agent
January 2018: Former CIA officer Jerry Chun Shing Lee is arrested
Who is Jerry Chun Shing Lee?
Mr Lee, also known as Zhen Cheng Li, served in the US Army from 1982-86, say court documents.
He began his CIA career in 1994 as a case officer trained in covert communications, surveillance detection, recruitment, and the handling and payment of assets (agents or informants), among other duties. He was given top secret clearance and signed several non-disclosure agreements.
When Mr Lee left the CIA in 2007, "those who knew him said he left the agency disgruntled after his career plateaued", reported the New York Times.
Mr Lee remained in Hong Kong and only returned to America in 2012 to live in northern Virginia, the court documents say - according to one report lured by a fake job offer.
What happened during that visit?
The FBI's investigation into why the US was losing so many informants in China was by this point in full swing.
FBI agents searched his hotel rooms in Hawaii and Virginia and found two small books with secret records, the US justice department says.
They contained handwritten notes on details such as "true names and phone numbers of assets and covert CIA employees".
Mr Lee left the US in 2013 after being questioned on five occasions by FBI agents. He never mentioned his possession of the books containing classified information, say the court documents.
He has only now been detained while on another visit. It's unclear whether he knew he was still under suspicion.
What has he been charged with?
The justice department says that Mr Lee, 53, has been charged "with unlawful retention of national defence information and faces a maximum penalty of 10 years in prison, if convicted".
He has not been charged with espionage, which can carry the death penalty - with some reports suggesting the US may not want to reveal secret information in court or that the FBI has struggled to gather the quality of evidence required to make a case for such a charge.
The court documents make no mention of any covert link between Mr Lee and the Chinese state, but sources close to the investigation say this is the suspicion.
Mr Lee appeared in Brooklyn federal court on Tuesday after being arrested at JFK. He is being held there while awaiting transfer to Virginia, where a federal court has brought the charges against him.
Is this case unusual?
If Washington's reported suspicions are correct, this case has had enormous repercussions. Some 18-20 informants may have been killed as part of China's attempts to dismantle the US intelligence operation on its soil.
But it's only the latest chapter in a long saga of espionage and counter-espionage between the US and China - one, say analysts, that should not be eclipsed by the focus on Russian covert activities.
Tech giants have been banned from both countries amid concerns about industrial espionage.
In more recent years, concerns about cyber hacking have come to the fore. In May 2014, five Chinese army officers were charged with hacking into US companies in a bid for competitive advantage. Just a week later, China accused the US of using the internet to spy on its leaders and leading institutions.
Earlier that year, former CIA contractor Edward Snowden claimed that the US National Security Agency (NSA) was hacking thousands of Chinese computer networks.
http://www.bbc.com/news/world-us-canada-42713108
7
« Last post by lalapaluza on Today at 05:00:21 AM »
It's going tobe 33 degrees tonight with a wind chill that feels like of 0 degrees. I have to breath through my mouth so that the cold air won't turn my nose into ice. Which part of your body do you protect to feel warm?

What's the coldest weather you've ever been in?


I always have gloves handy for my hands. Scarf helps too. Maybe you should invest in a warmed toilet seat.
8
« Last post by lalapaluza on Today at 04:58:49 AM »
Pressure,is sealed tight to trap pressure and steam inside so it cooks faster. An ordinary rice cooker is not sealed tight.

I cooked my frozen chicken in 15 minutes. The meat was done and moist.

I had left ove rice in freezer so I put it and frozen chicken in the pot with chicken broth. Put it on porridge setting. That cooks for 15 minutes. Chicken was done but the porridge was not as mushy as I liked so I cooked the rice for another minutes.
9
« Last post by convoy on Today at 04:09:53 AM »
Keep Prying Eyes Out of Your Online Activity For About $.09 Per Day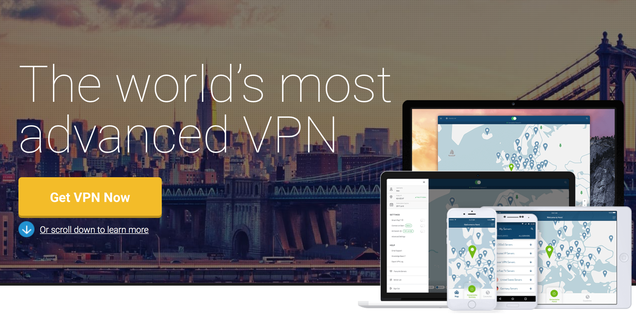 VPNs are in the news these days, and with good reason. So if you're curious to sign up and start protecting your browsing history and personal data (or, you know, getting around websites' geoblocks), NordVPN charges less per month than a typical trip to Starbucks.
Source:
Keep Prying Eyes Out of Your Online Activity For About $.09 Per Day
10
« Last post by convoy on Today at 04:09:53 AM »